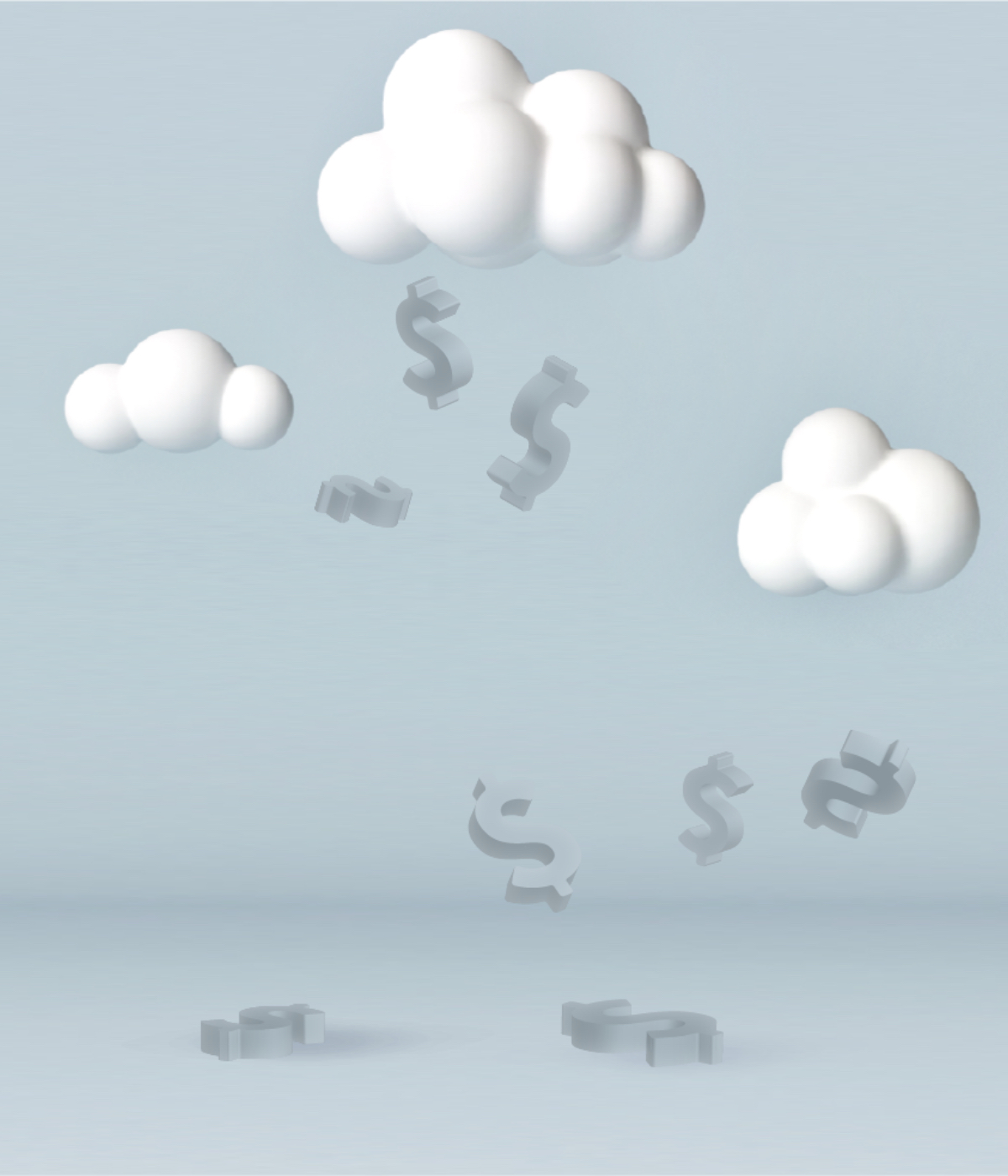 MARKET TRENDS
Financial wellness trends for 2021
Dec 10, 2020
2020 taught many of us the importance of being financially prepared for our uncertain future. Here are tips and forecasted trends as we head into 2021.
This year was eye-opening for obvious reasons, but some not-so-obvious, like learning first-hand the importance of having an emergency fund. According to Forbes, for many people, understanding personal finances and how to save and budget within one's own means isn't their strongest asset.
It's common to seek out a group of friends to hold you accountable to wake up an hour early and head to a workout class, but what about having that support system to hold you accountable to your budget? In 2021, we'll likely see the priority of financial wellness climb and start seeking out creative ways to help keep us on track with our budgets.
With the increasing need to be better financially prepared for whatever may come in 2021, here are four financial wellness trends we see happening in the months to come:
New ways of accessing financial guidance
Instead of searching online or booking a 101 session with your accountant, if you even have one, financial guidance will become increasingly easier to access. Why? Because it's in high demand as we try to pick up the pieces from 2020 and head into 2021 with an organized financial mindset.
This might come from your employer directly, as many are investing more in employee financial well-being and providing access to educational webinars or personalized courses open to employees.
People are not learning about money properly and some leading-edge employers are taking the lead in helping their employees learn to make better financial decisions.
Jim Yih, Financial Expert, Pension Consultant, Author and Speaker
A recent survey conducted by Employee Benefit Research Institute found that more than half of employers planned to offer a complete financial wellness employee program.
Another increasingly popular way to consume financial advice is finding a podcast that speaks to you. In the last year, the amount of monthly podcast listeners increased by 16% globally. If you're already a fan of podcasts or are interested in trying them out, this is a great time to jump in and try for yourself. Here are some top-rated, digestible podcasts that discuss financial well-being:
More employees will seek flexible payroll options
Whether you are living paycheck to paycheck or not, we're all looking for a more modern way to access what we have earned. New on-demand pay apps are being rolled out that are helping employees feel more financially secure by providing access to same-day pay, if and when they want it. According to a recent 2020 study, 55% of U.S. adults had trouble covering expenses between pay periods over the last six months.
More employers are opting into solutions that provide on-demand pay, giving employees real-time access to their net earnings, without having to wait for a fixed pay day. This allows for better financial well-being, as you have more control over your finances.
Learn more about Dayforce Wallet
A greater focus on learning how to budget effectively
College Finance did a recent study on college students and their financial habits. The study found that almost half of students weren't aware of how to properly budget, and most of these same students grew hefty credit card debts.
According to Employee Benefit News (EBN), the generation struggling the most with lack of effective budget management skills is the millennial generation. This could be for various reasons, but a few include high debt due to student loans and heavy reliance on credit cards. When compared to other generations, they score much lower for financial literacy, proving that this skill is more important than ever. There is no better time than now to learn how to budget effectively, as this generation still has many more years to go in the workplace.
Go back through your budget. If you've never created one, create one for the first time,
David O'Leary, Founder of Kind Wealth, in regard to re-prioritizing personal budgeting.
Living through a pandemic has forced us to reconsider our everyday spending habits and how some of that spending may not be as necessary as we had originally thought. These types of expenses were highlighted this year, like recurring payments to needless subscriptions, or realizing how much we were allocating to eating out multiple nights of the week.
There's no time like the present. It's time to learn how to effectively budget. This year many have unintentionally experienced that first-hand, leaving lots of individuals eager to know how to better manage their day-to-day finances.
Starting to take an emergency fund more seriously
Waking up to a pandemic with little time to plan left many reaching for their emergency fund – if they had one. Contributing regularly to an emergency fund is not a new concept for most us, but it is sometimes learned the hard way before we take it seriously (enter global pandemic).
Given the situation, I think it's important that people make sure that they have at least six months of emergency expenses set aside, preferably closer to 12 months,
Darryl Brown, Founder of You & Yours Financial.
Having an emergency fund is useful for unexpected payments like fixing up your car after an unforeseen accident or having to call a plumber because a pipe burst. These are scenarios that are out of our control, but what is within our control is being financially prepared for the unexpected. An easy way to do this, is to set a small recurring amount to come off your paycheck and directly into a savings account.

Learn more about how getting paid on-demand helps with your financial wellness

;