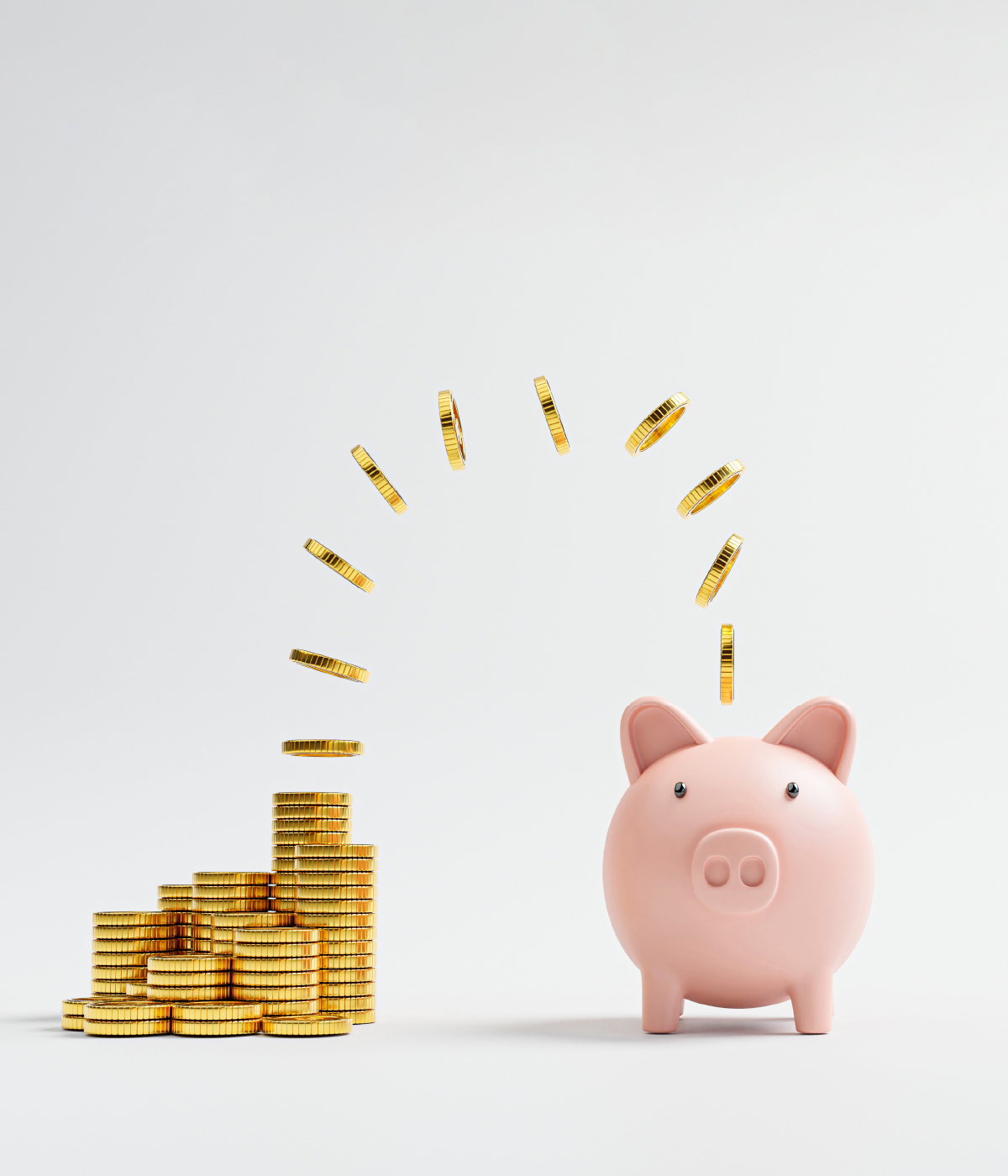 THE ART OF SAVING
The practical saving strategy you need when living paycheck to paycheck
Jun 13, 2023
Here are three tips you can put into action right away to start paying down your debt, avoid taking on new debt, and save sustainably for your lifestyle.
A lot of the budgeting and saving advice out there is geared towards those with excess income – not very relatable. When you live paycheck to paycheck what you're really looking for are practical financial tips.
You also don't need a costly tool or access to a financial expert to create a realistic plan that aligns with your income and helps you tackle debt at the same time.
Here's a new way to save that is simple to execute – regardless of your income level – and can help you pay down your debt and avoid racking up new debt.
A new and realistic way to budget
Micro-saving has entered the financial wellness group chat.
Micro-saving is a simple and creative way to take back control of your money through small, daily actions, like finding small amounts of money day-to-day to put toward your long-term goals.
Shifting around a few dollars daily may not seem like a significant improvement immediately, but over time these small yet mighty actions prove to have incredible incremental value.
As James Clear wrote in his wildly popular best-selling book,
Atomic Habits
, "Changes that seem small and unimportant at first will compound and turn into remarkable results if you're willing to stick with them for years."
Think of micro-saving as starting a new habit in favor of your financial well-being.
How to get out of debt and avoid new debt
Now that you know what micro-saving is, let's put it into action. Tackle your debt stress head on by setting achievable financial goals that align to your lifestyle and needs.
Step one: Take a simple audit of your spending habits over the last few weeks
Highlight where you can find some creative alternatives to reduce your expenses. Here are a few examples:
Instead of shopping for new clothing, accessories, etc., attend a local clothing swap event.
Instead of sitting down at your favorite restaurant for lunch, grab a sandwich on the go and refill your water bottle throughout the day.

Bonus: If your space allows, start a small vegetable garden, and pack some healthy snacks for your day.

Instead of allowing subscriptions to auto-renew, assess which ones are still serving you and, alternatively, which ones you wouldn't miss if you paused or cancelled them.

Bonus: For birthdays and celebrations, ask for a gift card for a subscription you enjoy.
Step two: Pay down your debt with every new, money-saving habit
Now that you've identified what can be swapped in/out of your recurring expenses, implement new, daily habits to help reduce your debt through small actions. Here's how to do that using the examples above:
Scenario:
You saved $50 by purchasing a second-hand sweater instead of buying new.
Action: Take the $50 you saved and put that towards paying down your debt.
Scenario:
You saved $5 a day by grabbing a coffee at a less expensive coffee shop.
Action: That's over $100 a month back in your pocket, assuming you stop for coffee every weekday.
Scenario:
You saved $30 per month by pausing your snack box subscription instead of letting it auto-renew.
Action: Let's say you have $1,000 on your credit card with an annual interest rate of 19% and you only make the minimum payment each month. Now, instead of taking about 10 years to pay off completely, you're saving several years by adding $30 to your payment each month. Meaning, you could likely pay off your $1,000 credit card debt in a few short years, or sooner.
Step three: Stay consistent by making your new habits easy and attractive
Now that you know how you can save big by making small changes, it's time to reduce any friction to make acting on your new habits easy and effortless. Just as James Clear brings to life in

Atomic Habits

, you might have to switch up your daily route, unsubscribe from tempting emails, or get into a new routine of preparing your day ahead of time. For example, if your plan is to stop by a less expensive coffee shop, then alter your route to avoid your usual, more expensive, coffee stop and instead walk by the new one on your way to work. Then, you aren't tempted to give into your plan and you're more likely to stick with it.

One tool that can make it easier to maintain your new savings habits is on-demand pay, a benefit some employers offer that gives you access to your earned wages in real-time. With on-demand pay, instead of waiting for payday to come, you can access what you've earned the very next day – think of it as a micro-payday. This gives you more flexibility when it comes to managing your cash flow. It also helps you avoid taking on more debt from sources like credit cards and payday loans. When you have more control over your cash flow instead of waiting until payday, it's easier to make consistent daily shifts that will end up having a significant impact to your financial wellness long term.

By introducing small, daily financial wellness habits and micro-saving, you can face your fear of debt and set achievable financial goals that align to your lifestyle and make an impact over time.

Navigating the world of finance is overwhelming. Learn more about some common financial terms to give you a solid foundation to kickstart your financial wellness journey. Please note, this content is for informational purposes only and should not be construed as professional or financial advice.

The views and opinions expressed here may not represent the views and opinions of GO2bank, Green Dot Corporation, or its affiliates. It is presented for general informational purposes only and does not constitute tax, legal, or business advice. This Blog may contain hyperlinks to sites that are not operated by GO2bank. The GO2bank Privacy Policy does not apply to the linked sites, and you should consult the Privacy Policies on those sites for further information. GO2bank does not provide and is not responsible for the product, service or overall content on those sites.

;