A flexible
pay experience

for the modern workforce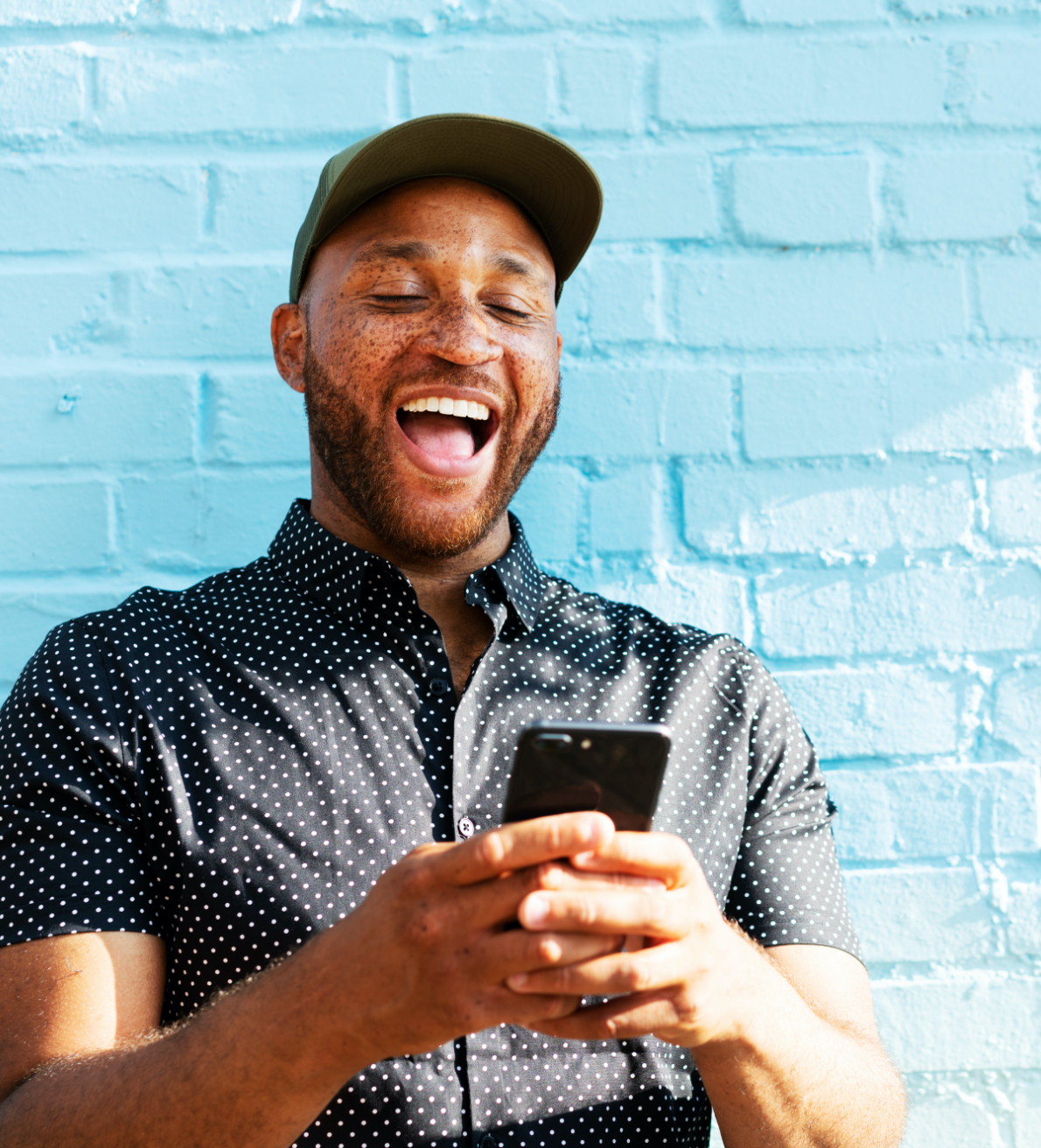 Pay your people at the pace of real life
In today's fast-paced, constantly changing world, your employee experience should put your people front and center. That includes supporting their financial wellness. Financial stress can lead to disengaged and absent employees. With on-demand access to earned pay, you can attract top talent, and help your people be happier and more productive, while reducing turnover.*

21%
reduction in 90 day
attrition rate1
21%
reduction in 90 day
attrition rate1
$0
service or software fees to employees and employers
$0
service or software fees to employees and employers
2X
higher job satisfaction when offering financial wellness programs2
2X
higher job satisfaction when offering financial wellness programs2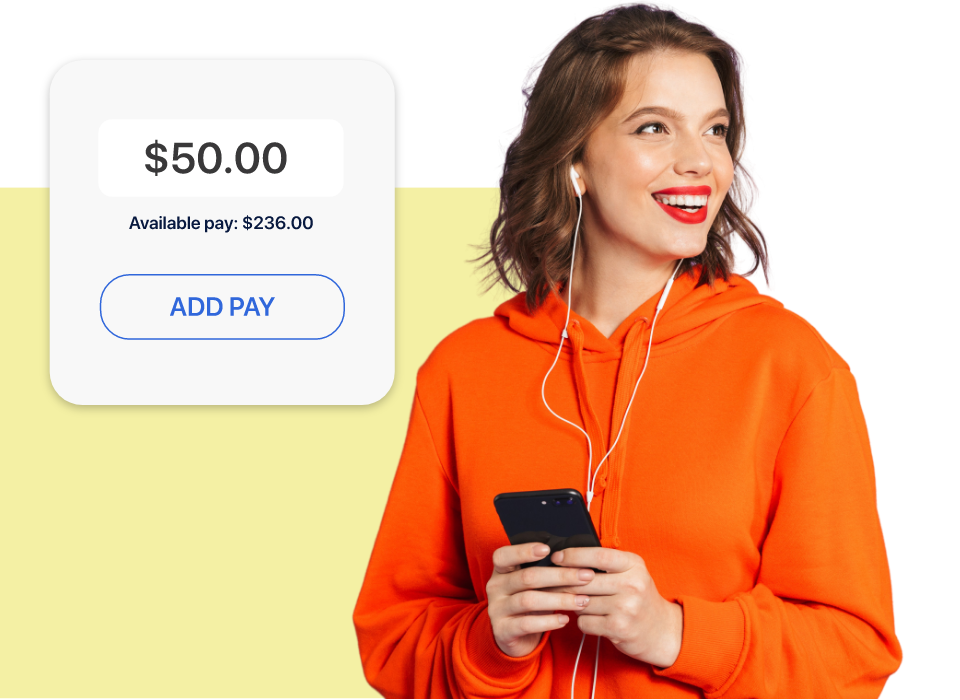 Reduce employee turnover
Help attract new talent with Dayforce Wallet. Enhance the employee experience by providing your people peace of mind and greater financial flexibility.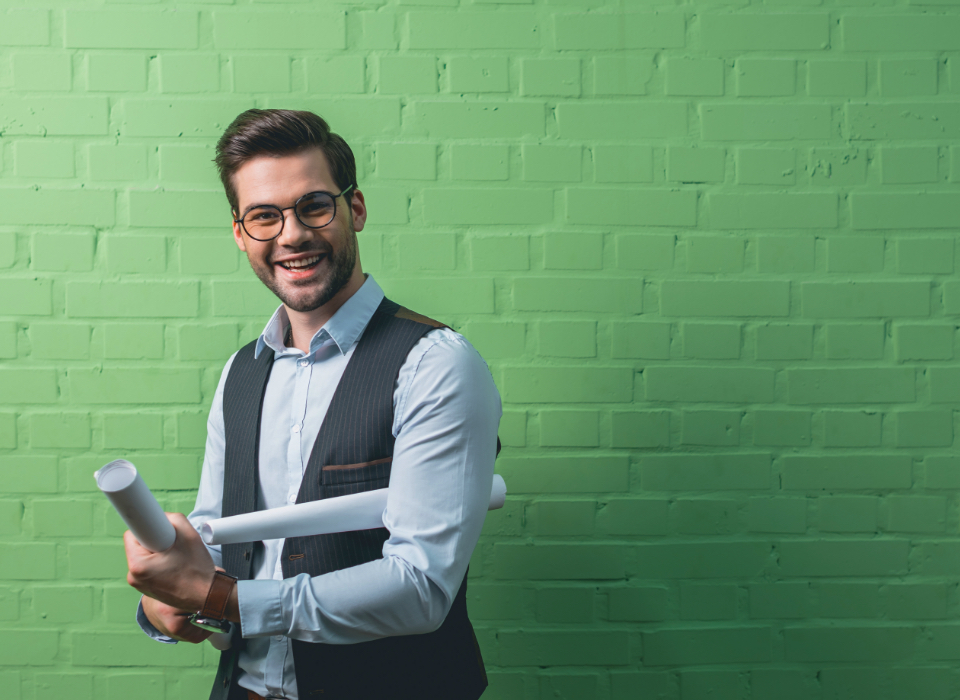 Win the war for talent
Boost your reputation as an employer of choice in a digital-first world. Empower your people with flexibility and more control over their finances.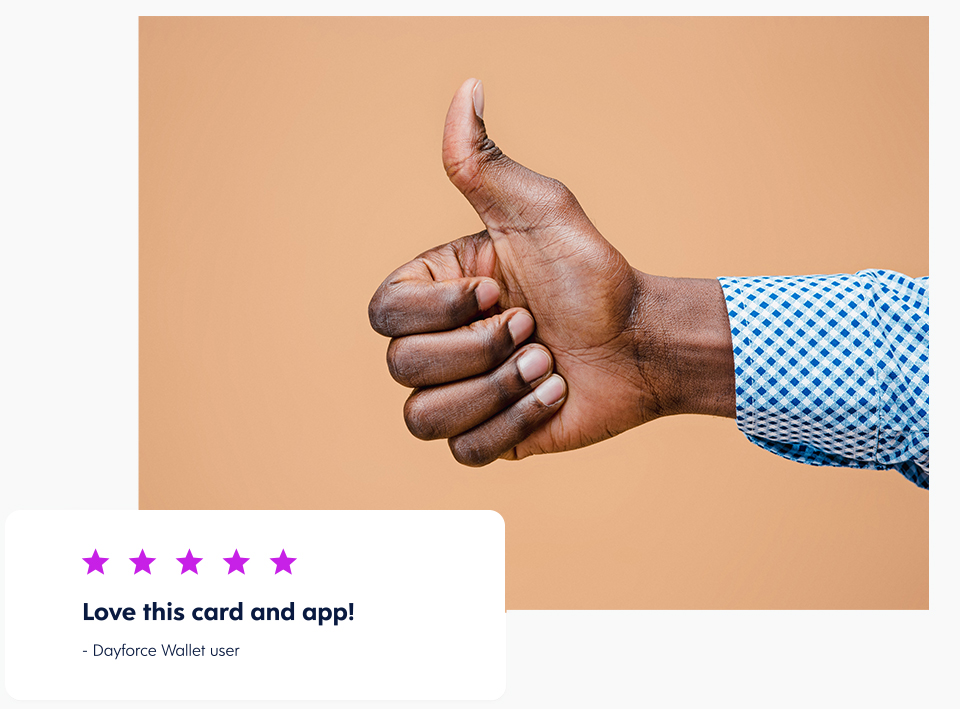 Benefit from a single solution
No need to change payroll process
No time consuming reconciliations
No pre-funding requirements
Show employees you care about their financial wellness
Access to pay whenever and wherever they need it*
Pay employees directly on their Dayforce Prepaid Mastercard®
Mobile app† access to easily manage their expenses
See how our customers and their employees benefit from on-demand pay with Dayforce Wallet
Ready to make any day payday?